A Brief Overview
of Our Stylists
Our certified and highly trained stylists can perfectly take care of your hair requirements.
Janessa Graduated from the Aveda School of Cosmetology and loves doing color services. She has been doing hair for several years and wanted to learn the art of curls because of her curls. If you have straight, swavy, or wavy hair, Janessa is probably not for you, but if you have type 3 to 4 hair or Botticelli to kinky hair types, she is for you.
She has taken the Head Shape Matters Class
Janessa charges $76 to $96 for her curly cuts.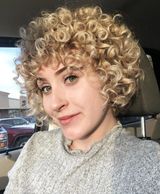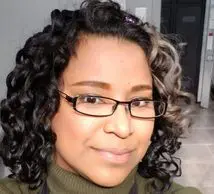 Claudia is now working every other Saturday and every Sunday.
She is a Senior Stylist, and she charges $1000 to $200 for her curly cuts.
In 2011, Claudia graduated from the Empire School of Cosmetology. Claudia is very detailed oriented, taking her time to give you the best education and experience, so when you come in, take your time. Her ambitions for working with hair began as a child in Micronesia, braiding and styling every chance she had. If you are looking for someone to prepare you for a special occasion, Claudia is your girl! In addition to cutting and styling, she provides eyelash and waxing services.
She has taken advance curly training which includes Rezo, Head Shape Matters, Presley Poe intermediate online class
Master Stylist who charges $100 to $200 for a curly cut.
Teresa is the owner of Twisted Hare Salon. Her education includes Vidal Sassoon Academy in Santa Monica, CA, Matrix Advanced Academy in New York, and Deva certification.
She is certified in the curl-by-curl cutting method by Lorraine Massey, Curl Map certified by Scott Musgrave, Head Shape Matters, Presley Poe intermediate class, has Advanced Education in Affinage color, and always looking for continuing education.
Teresa has been cutting curly hair for ten years. Although she has swavy hair (which has body and not much curl), it has not prevented her from understanding curls. Often, curly-haired people are told never to trust a stylist with straight hair when you really need to be asking how educated the stylist is about curly hair.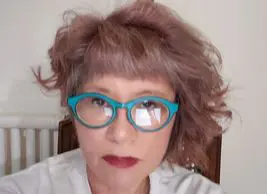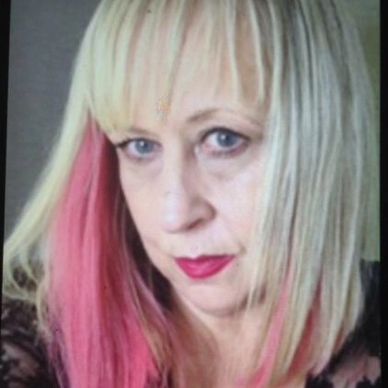 Senior Stylist
Hi, my name is Lori. I am a seasoned stylist who has mastered color and cutting. I just joined Twisted Hare Salon and am anxious to learn curly hair. I think it is a shame that curly is not taught in beauty schools (things are changing, though). Curly hair has gained more attention. I have curly hair but have worn it straight most of my life.
If you want to color your hair, I am your girl. I have been Vidal Sassoon Trained and have worked under some of the most talented stylists.
I can do straight, swavy, wavy, and Botticelli curls. The color lines I have worked with include Redken, Wella, Davines, and some of the most well-known European lines.
I want to meet each and every one of you and be a part of the Twisted Hare Team!
Time to Embrace Your Curls...
Where curly hair makes sense for a change.
On September 1, 2017, we moved to 3401 Nicollet Ave, Minneapolis, MN, 55408. Since 2006, we have been the first in the Twin Cities to specialize in curly hair. East 42nd Street Salon is now Twisted Hare Salon.
East 42nd Street Salon, named from a previous address, caused a lot of confusion for all the new curly clients that would drive to 42nd and Nicollet because of the salon's name. This prompted the name change to Twisted Hare Salon. We have the same great service and expertise with a twist in the name to fit the style of the salon while remaining true to our focus on curly hair.
When you walk through the doors of Twisted Hare, your eyes are drawn to the Alice in Wonderland theme. With mirrors that look like you can walk right through Wonderland and teacup chandeliers, you may feel like you are about to embark on a journey to a fairy-tale wonderland! "I love the play on words with our new name, which incorporates our curly hair focus and our Alice and Wonderland theme," says the owner.
Ask most girls with curly hair, and they will tell you how hard it is to find a place that understands and can cut curly hair. In beauty school, they do not teach you how to cut curly hair, so Twisted Hare has filled the need for the Twin Cities area and beyond. The salon has clients from North Dakota, South Dakota, Iowa, Canada, and even a client from South Korea.
Curly hair is as individual as people are! Come to Twisted Hare Salon and Spa to see what works for your gorgeous curls! A plus is that we have a parking lot behind the building. Contact today.